[ Home ] > [ Software ] > [ MSS/COM ]
---
Call Center Strength Order Management
MSS/COM was designed and developed specifically for order entry, inquiry and maintenance for the call center. Integrated to your current order entry system, MSS/COM is a configurable order system, which enhances the order process to improve order accuracy and efficiency. The COM system adheres to and utilizes your existing order program's back-end logic to insure data integrity but also includes additional configurability and features that lie outside of your existing system's capabilities.

MSS /COM is online order management via client or web browser that integrates with existing business systems. It can also be enhanced with additional Mobile Sales Suite products.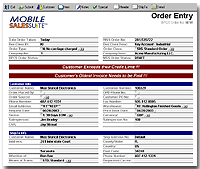 Consolidated Screens
Improve efficiency. Rather than enter orders through multiple screens, customer service representatives enter all they need in a single order form. Customer, Item and Order inquiries are consolidates to single screens and are accessible with a single mouse-click.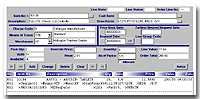 Decrease Transaction Times
Create and view customer and order information on one form. Utilize ship-to's, receive credit warnings, post order notes. Enter, maintain and delete line item data quickly.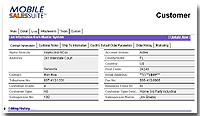 Provides Additional Functionality
Validate against warehouse shipping schedules and cut-off times or pre-populate fields based on your company's order procedures. Customer, item and order inquiries are only one mouse-click away. Notify users of potential errors before orders are submitted. It's all configurable!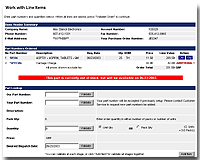 Available on the Web for e-Commerce
Allow customers to enter orders securely via the Internet. COM for Web uses the same logic as the network client version and stores orders in the same database. There is no need to maintain two ordering systems for internal and Web users.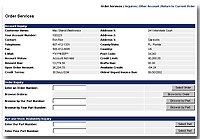 More than Order Creation on the Web
Customers can check their current order status by order number, current orders placed or part number. Part and stock availablity are also possible by your company's part number or the customer's part number.

Just like all the other MSS products, MSS/COM integrates with in Mobile Sales Suite. Launch orders from MSS/CRM and have all relevant information transferred to the order form automatically. Use MSS/Website to allow customers access to an order entry intranet via the Web.

---
Features & Benefits:
---
© 2000 ~ 2019 X1 Solutions, LLC. All rights reserved.